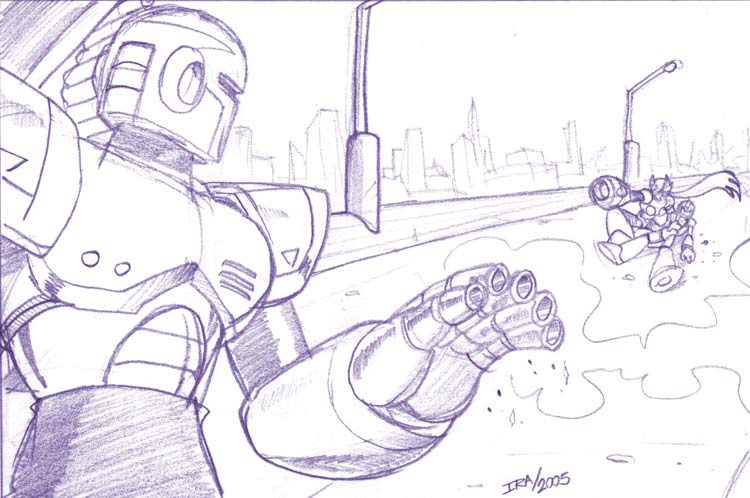 Hunters at war
Vile is a different case. He did a major achievement by almost defeating both X and Zero at Sigma's fortress. Zero had to kill himself in order to give X a chance to go on. Of course all that got cheapened when Zero returned on X2, but that's another history. Vile still was a fearsome rival at that point.

Despite being one of my favorite characters, I haven't drawn Vile a lot during years because of lack of good artwork of him. I just never saw him drawn right. Whether it was X1, X3 official artwork, manga, or the cartoon show, his helmet looked wrong, not enough angles, and I just ended drawing him even worse. X8 was a relieving, and the artwork and animation of Irregular Hunter X is very good for reference. Finally. Or maybe I just have improved, haha.

This is a scene of a Irregular Hunter X's cut scene. Since X is at his weakest self, I pictured Vile using just his fingers to injure him enough to knock him down for the final blow, but Zero comes to the rescue. An embarrassing defeat for X, but I guess he merely didn't stand a chance against Vile.