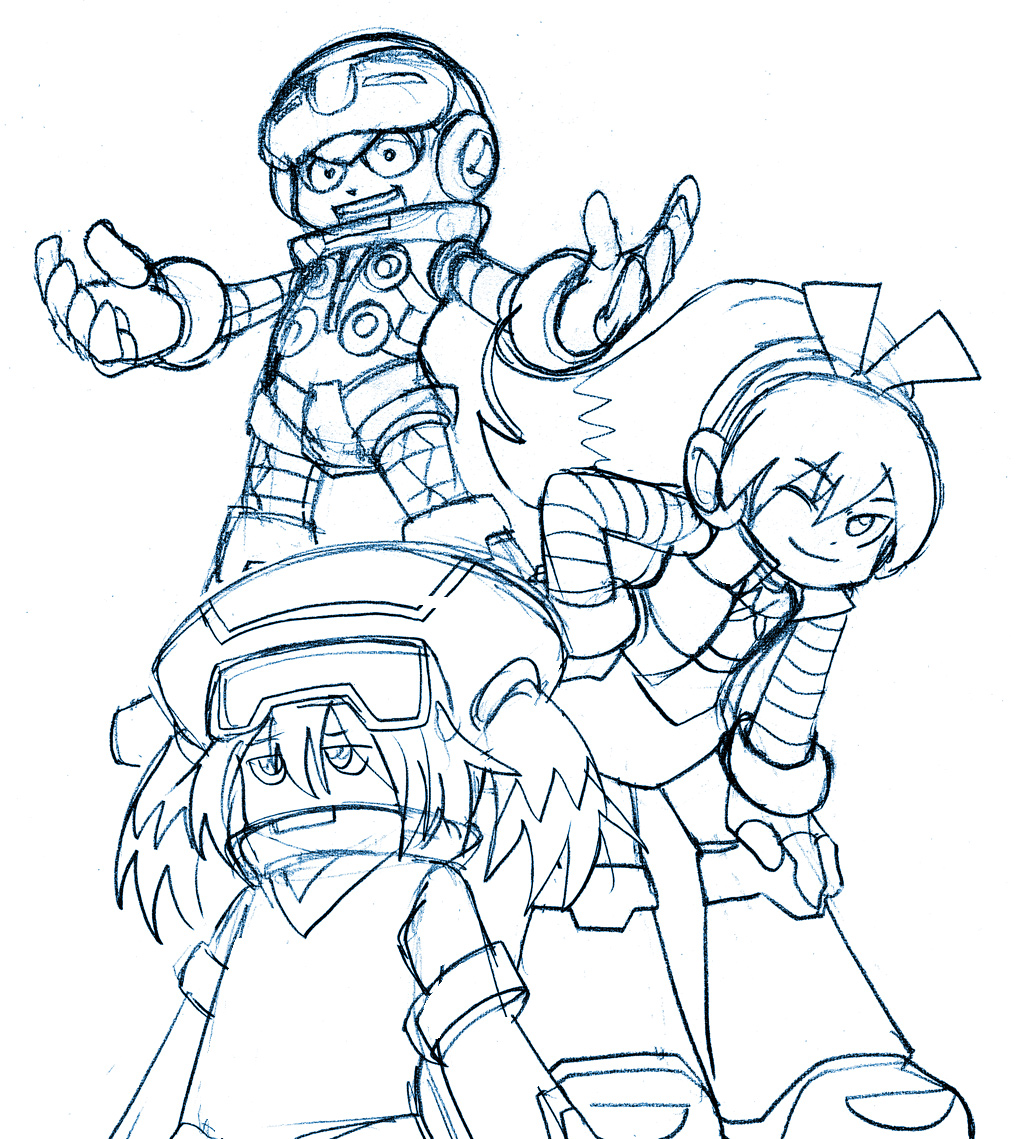 Mighty No. 9 group pic
Wow, only Inafune's
Mighty No. 9 Kickstarter
project could have prompted me to draw something so quickly.
Above are my favorite character designs so far. Not-Mega Man, not-silent- Nana and not-Roll in a totally not-Roll pose. Alright, I'll try to quit with those jokes.
I don't know what kind of personality is Beck going to have, but at least in that sense I think they should really try to separate him from the usual Mega Man/X protagonist model. Please no generic do-not-evil hero that smiles at everything and can't absolutely do no wrong. Give him some personality quirks to stand out and that should be enough.
Anyway, I'll trust the development team to do as they see fit. I really wish a lot of success to this project.