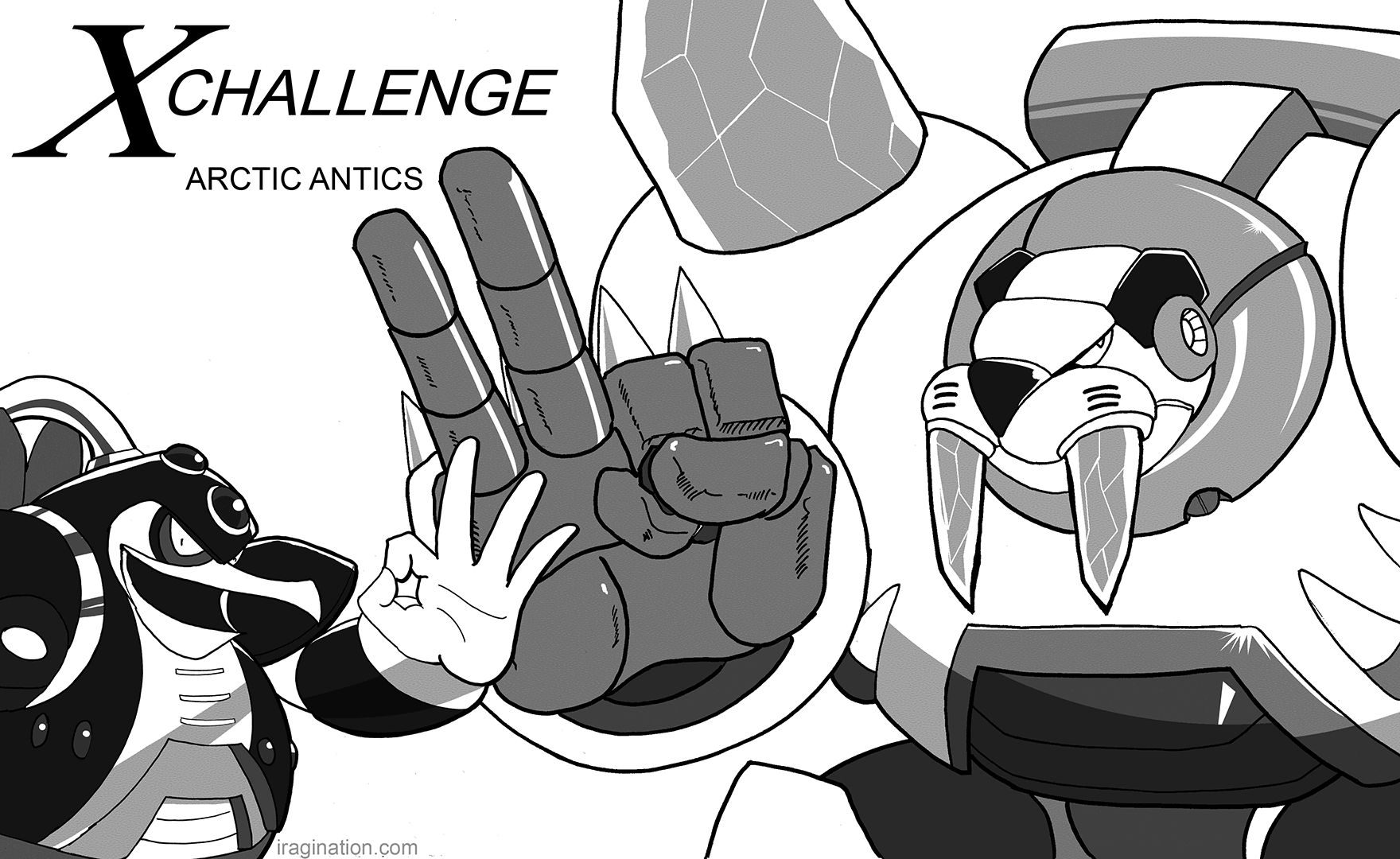 Arctic Antics - Frost Walrus and Chill Penguin
Ok, this is an image I wanted to do for a while, but after the video of Mega Man X Legacy Collection promoting the X Challenge I decided to do it.

You can see it here.


Man, I'd wish I had time to do a full color version of this, but this will have to do for now. Speed drawing at its best.

I used the classic Chill Penguin design for this, not the Maverick Hunter X revision.

Frost Walrus' hand hesture is based on a panel from Iwamoto Yoshihiro's Rockman X4 manga. Hopefully it is not something offensive.