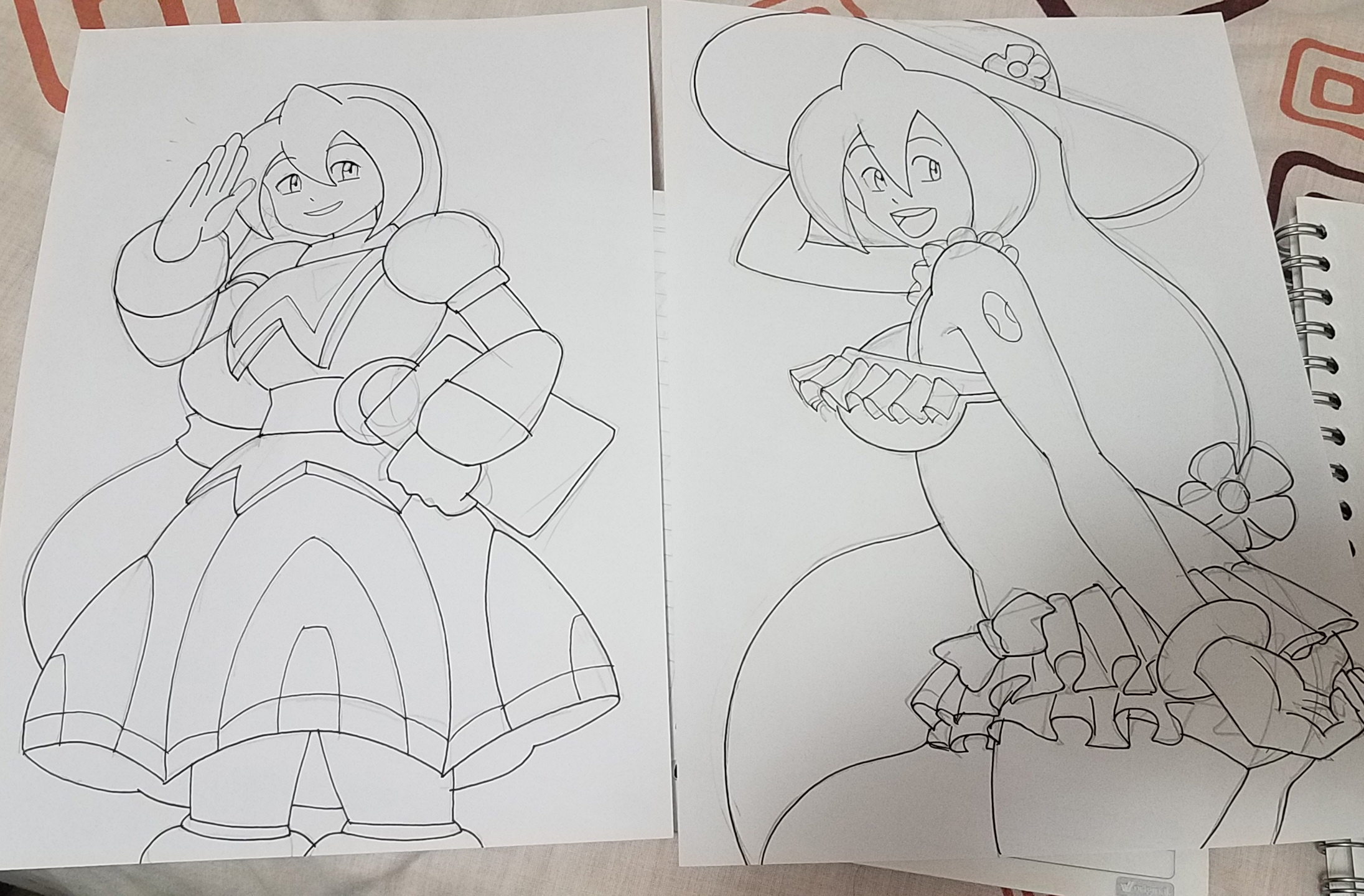 Iris sketches
I posted this photo originally on Twitter because it is just so easy to take a picture, do a quick crop, and post it online.
Fortunately, I was able to complete the
full-color
composition I had planned to do with these illustrations afterward. All sorts of things can happen in between, and December is a very busy month.