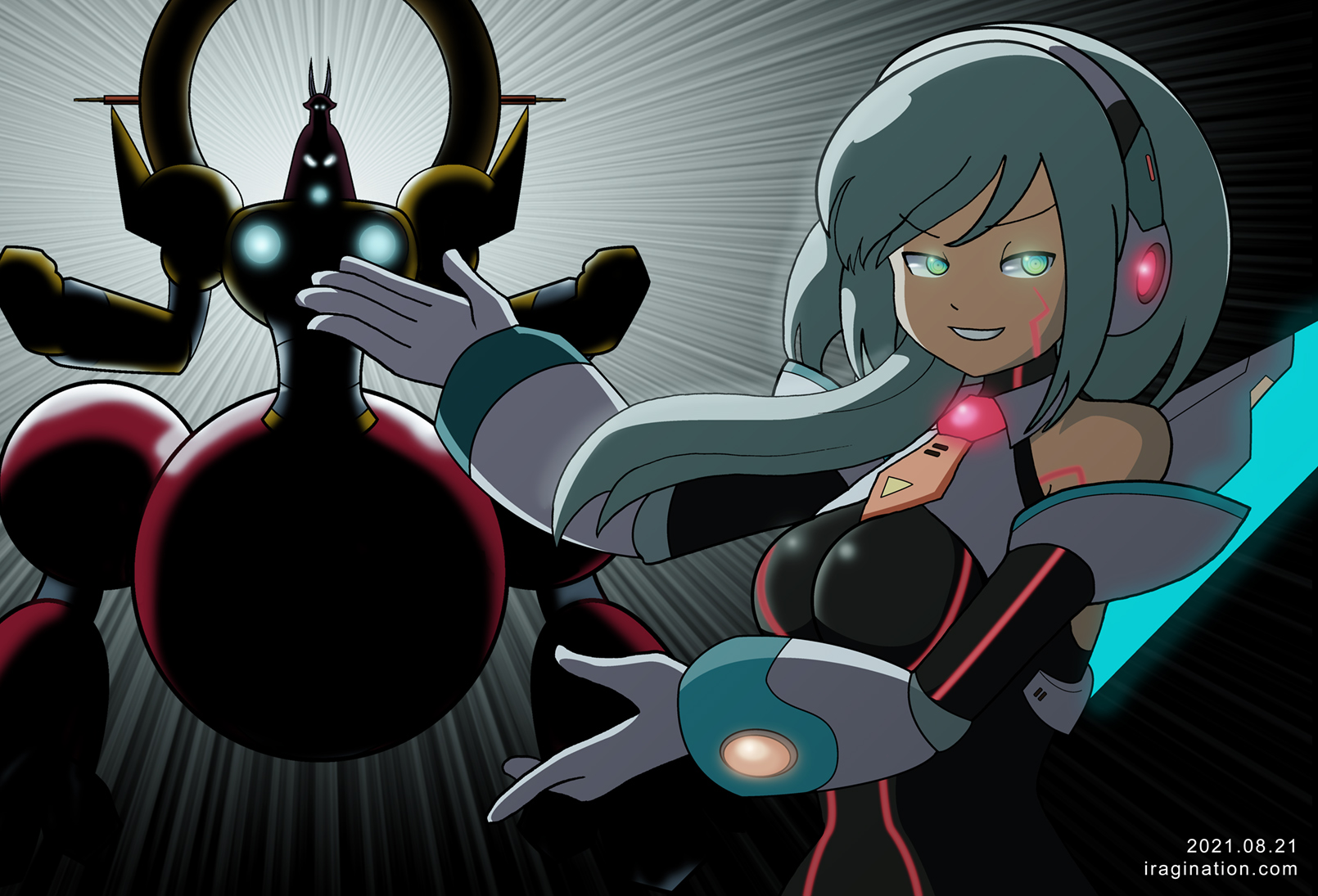 iCO and Godkarmachine O Inary - Rockman X DiVE
The Rockman X DiVE storyline progressed a little bit in stage 16. RiCO's mysterious alter ego finally has a name. Her name is iCO!

If I understood the story correctly so far, iCO has been throwing enemies at us since the beginning of the game. Of course, the sensible thing for RiCO to do in this situation is to ask her if she's friend or foe. Just to be sure, right?

And why is this lady so serious? According to the storyline, she's supposed to be having fun. So, let's put a playful smile on her face.

Godkarmachine O Inary was the boss brought up by iCO this time. Normally, drawing a character like him with so many details would be very time-consuming. But this scene came kind of nice on paper and I figured out a way to draw him with reduced complexity.

I also took a chance at drawing iCO. By the time I drew this, I did not have the full artwork of her as reference. I expect many mistakes later!