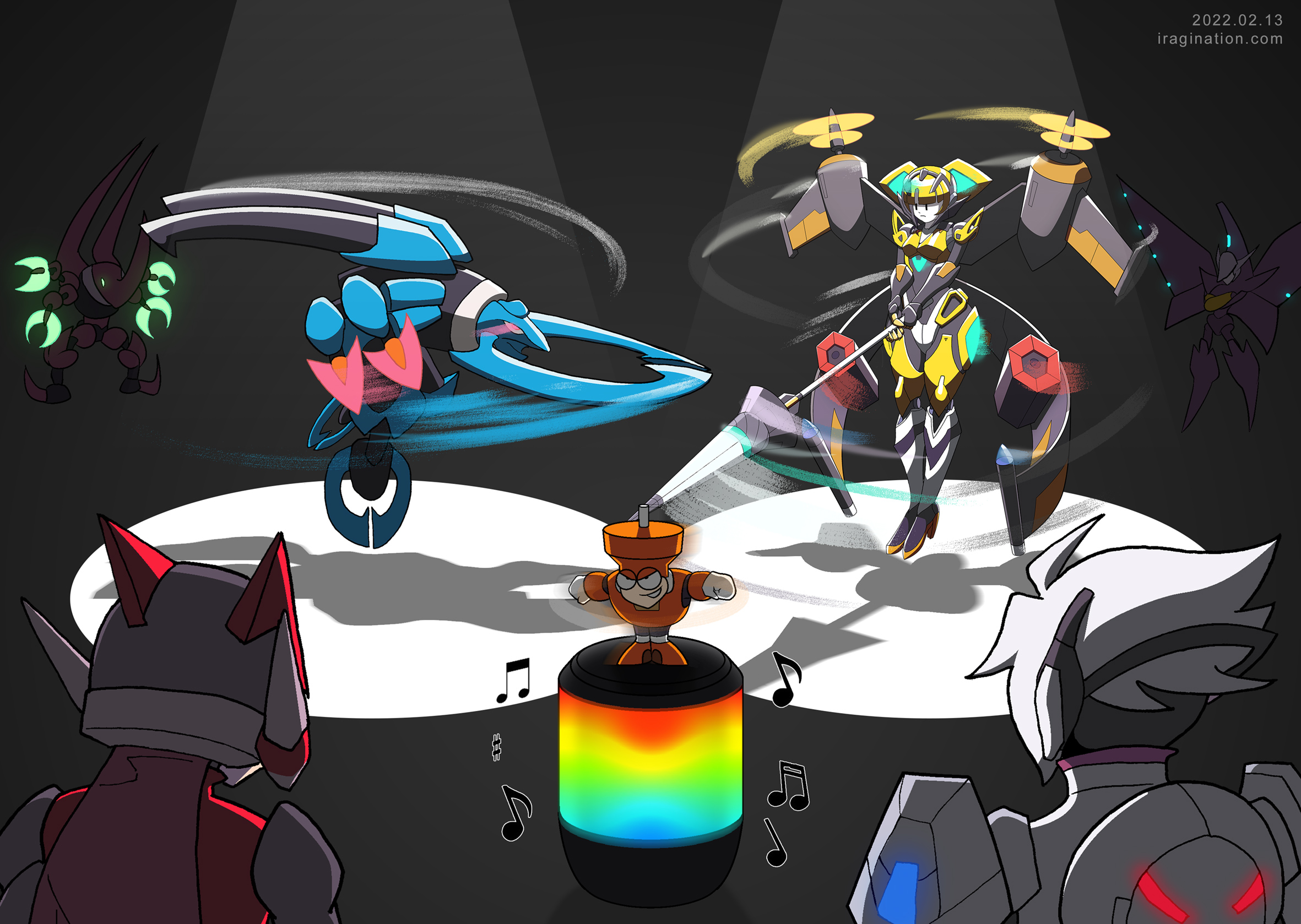 Spinning Vespa
Vespa
is a boss character in
Gunvolt Chronicles: Luminous Avenger iX 2
. The game was developed by
Inti Creates
, who also developed
Mega Man Zero 2
back in 2003.
Spoilers ahead
Both games have a similar boss rush battle where two bosses team up to challenge you. Not only that but in both instances the bosses fatally crash into each other as a last resort to annihilate you.
But the amusing thing for me is how the bosses take turns to fight you. While one boss is actively fighting you, the other one is awkwardly spinning in the background waiting his/her turn to fight. What is this strategy called?
It was okay the first time, but when you see it again in another IP by the same developer, you can't help but have some little fun with it.
So, to celebrate I decided to put together these bosses in this training session, or whatever they are doing, rocking some
*Epic Boss Battle Remix*
on that portable speaker. And I added
Top Man
because why not?
Some external videos I used as reference
Beetle Bros [Mega Man Zero 2]
Vespachrome [Gunvolt Chronicles: Luminous Avenger iX 2]
Is the henchmen collision inspired by this? [TMNT Arcade 1989]
Gunvolt series (C) Inti Creates. Mega Man (C) CAPCOM.