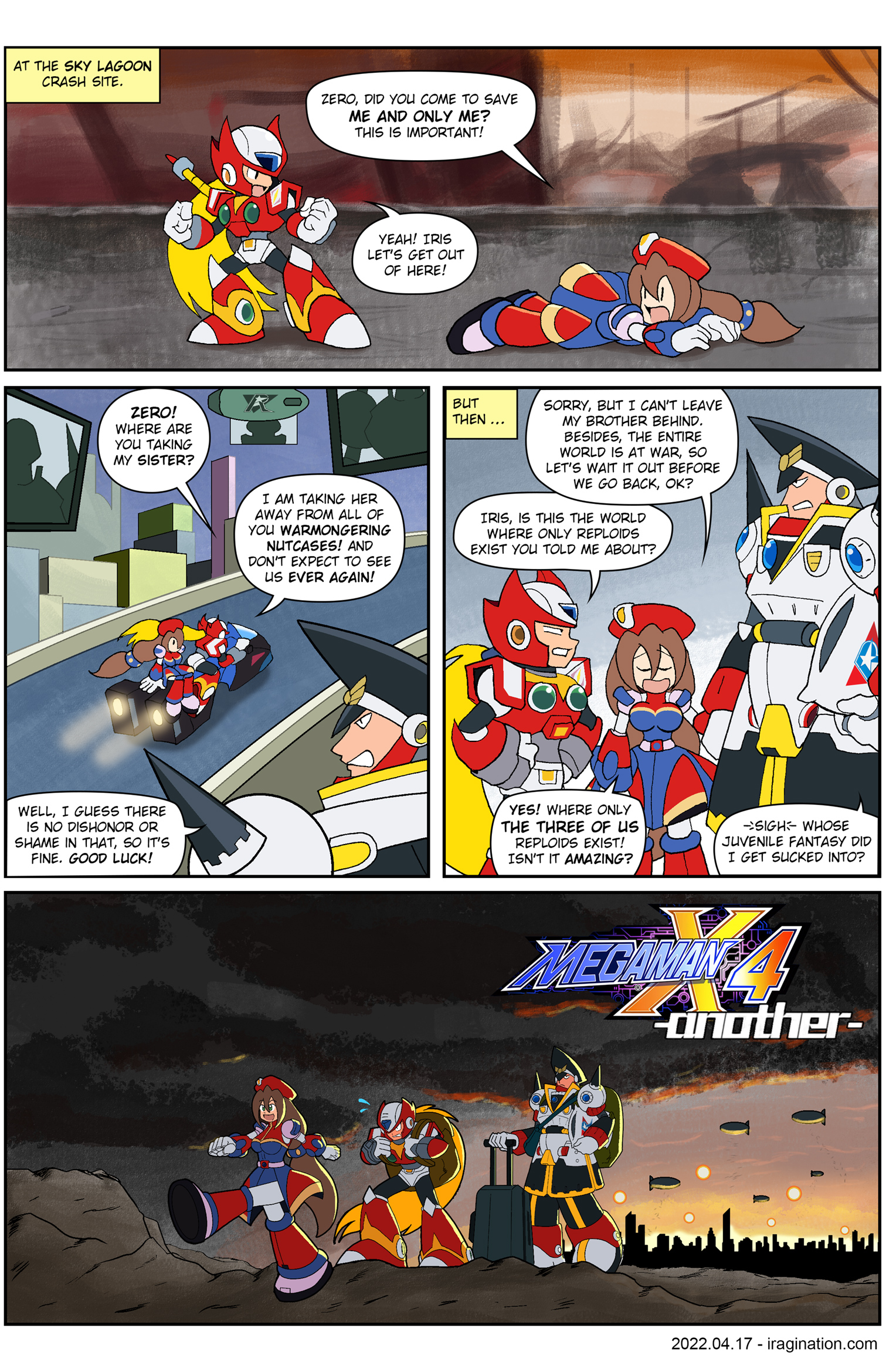 Mega Man X4 -another-
It's been almost a year since Rockman X DiVE introduced
Iris -another-
, and while this comic does not include her, I used the
-another-
qualifier to describe this little story. Thus, it is a setting that can only exist in extraordinary circumstances.
Whether this is some character's desperate dream or the manifestation of another Deep Log error, I will let you decide.
Resources
Mega Man X4 logo
City Skyline
Mega Man X (C) CAPCOM.