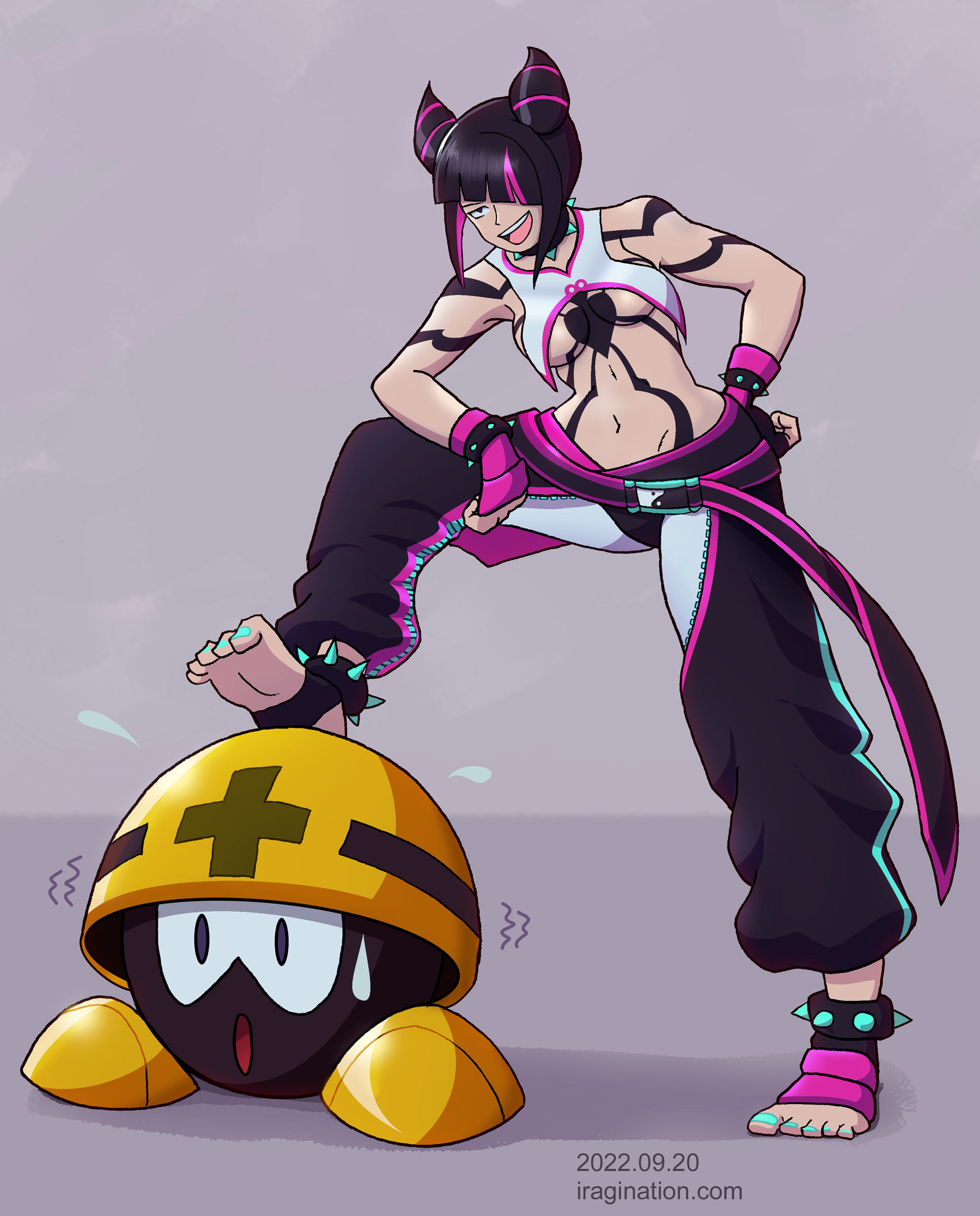 Juri and Met
Juri Han
is a character from the
Street Fighter
series.
This illustration is based on the
Street Fighter 6 - Extreme Battle
promotional video released last week. Halfway through the video, you'll see a
Met
that appears to be caught in the middle of a battle. For some reason, he's huge. It seems to be a fun obstacle mode, so don't read too much into it.
This was going to be a quick sketch. I started it late during the weekend but it did not seem too much trouble to color it, so I took the extra time to do it.
Street Fighter 6 © CAPCOM