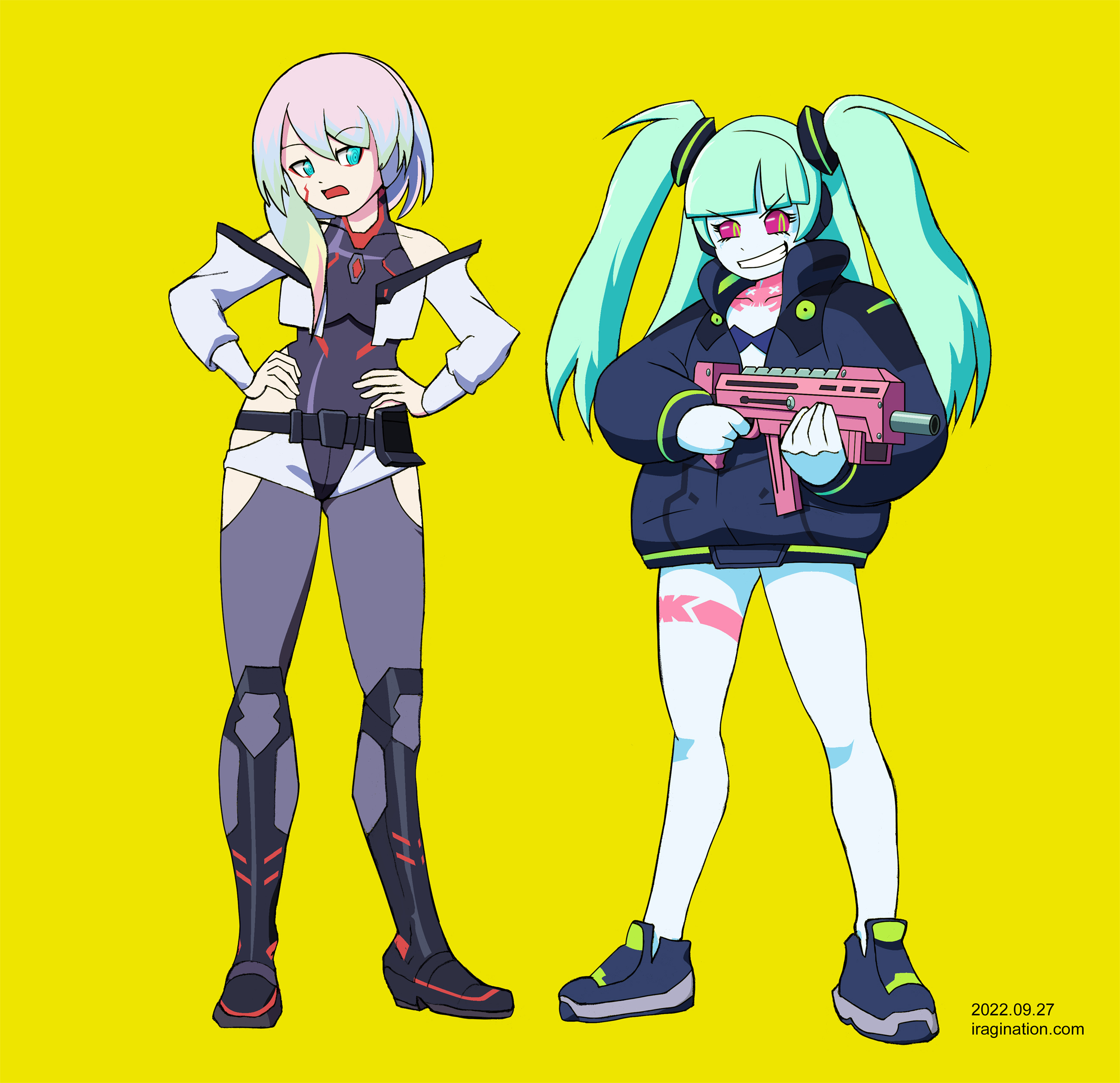 iCO and Droitclair – Cyberpunk: Edgerunners Cosplay
Last week I started to notice a lot of fan art about
Cyberpunk: Edgerunners
, a
Netflix
show based on the
Cyberpunk 2077
video game. I decided to give it a go since it was a short number of episodes and I have a soft spot for
Trigger Studio
's animation.
I usually would take my time to watch it, but the flood of fan art did not stop. By episode two, without knowing who
Rebecca
was and based solely on fan art, I thought she was going to be
Lucy
's second form or something. At that moment, I had to stop checking my art feeds and finish the series as soon as possible to avoid spoilers. Thank you very much.
On the left, we have
iCO
cosplaying as
Lucy
. This idea came as early as episode two. I could not help to make the association. Even their voices sound similar. On the right,
Droitclair
is cosplaying as
Rebecca
. No strong association here, but I wanted to draw Droitclair again.
I was toying with other more complex ideas, but for practice, this is good enough.
Cyberpunk Edgerunners © CD PROJEKT RED
Mega Man X DiVE © CAPCOM