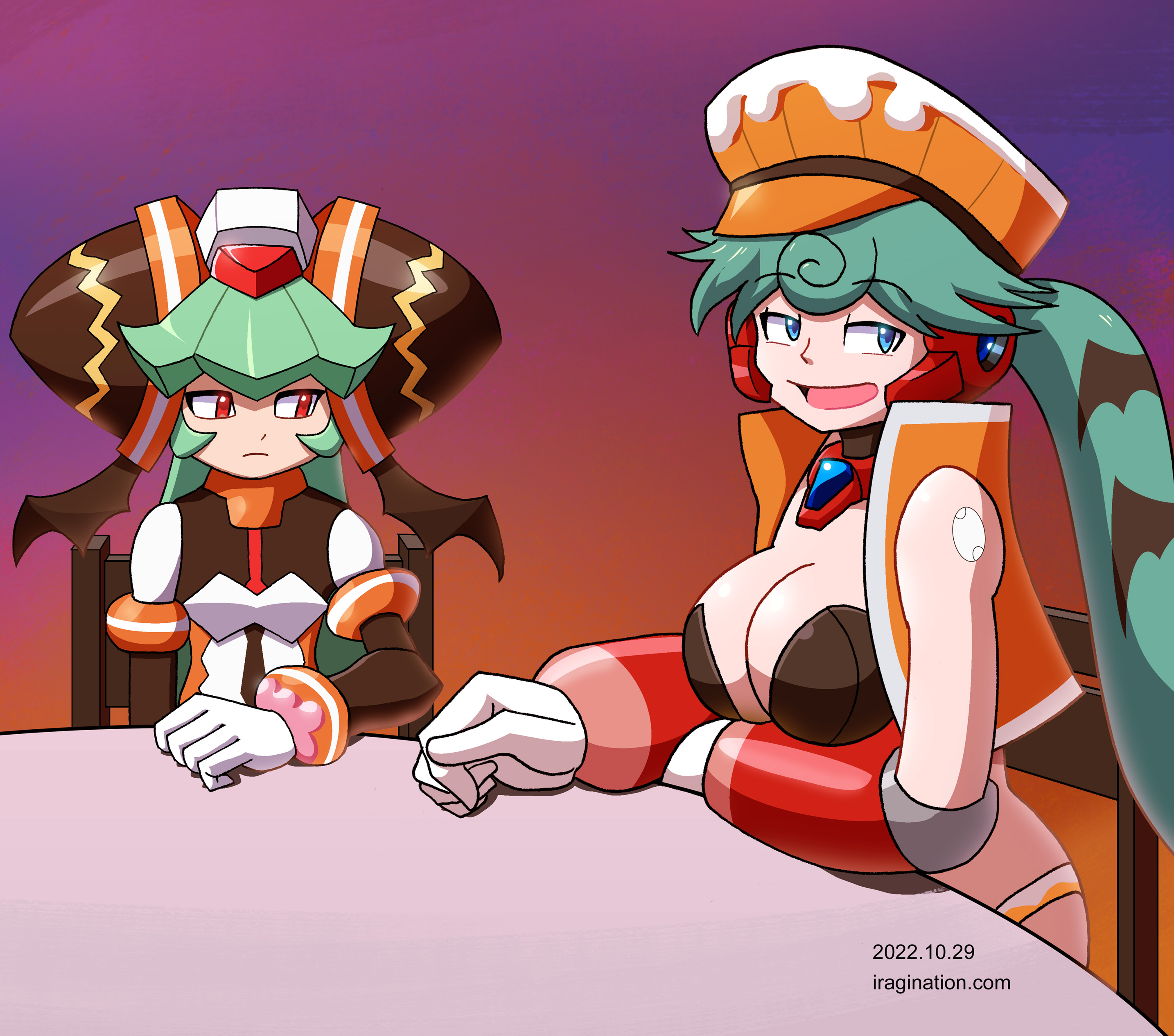 Halloween Pandora and Halloween Marino
This image is based on a
1957
picture of Sofia Loren and Jayne Mansfield. I don't know the full details surrounding that event, but I've seen some funny parodies that you can find easily online.
I got the idea for this illustration after looking at some
Mega Man X DiVE
banners related to Halloween.
Halloween Marino
is on the right side of the
2020 banner
.
Halloween Pandora
is on the right side of the
2021 banner
. Because of this overlapping, if you fix your sight on the right side and go back and forth between the banners, you'll notice some, uh, considerable contrast.
Mega Man X DiVE © CAPCOM