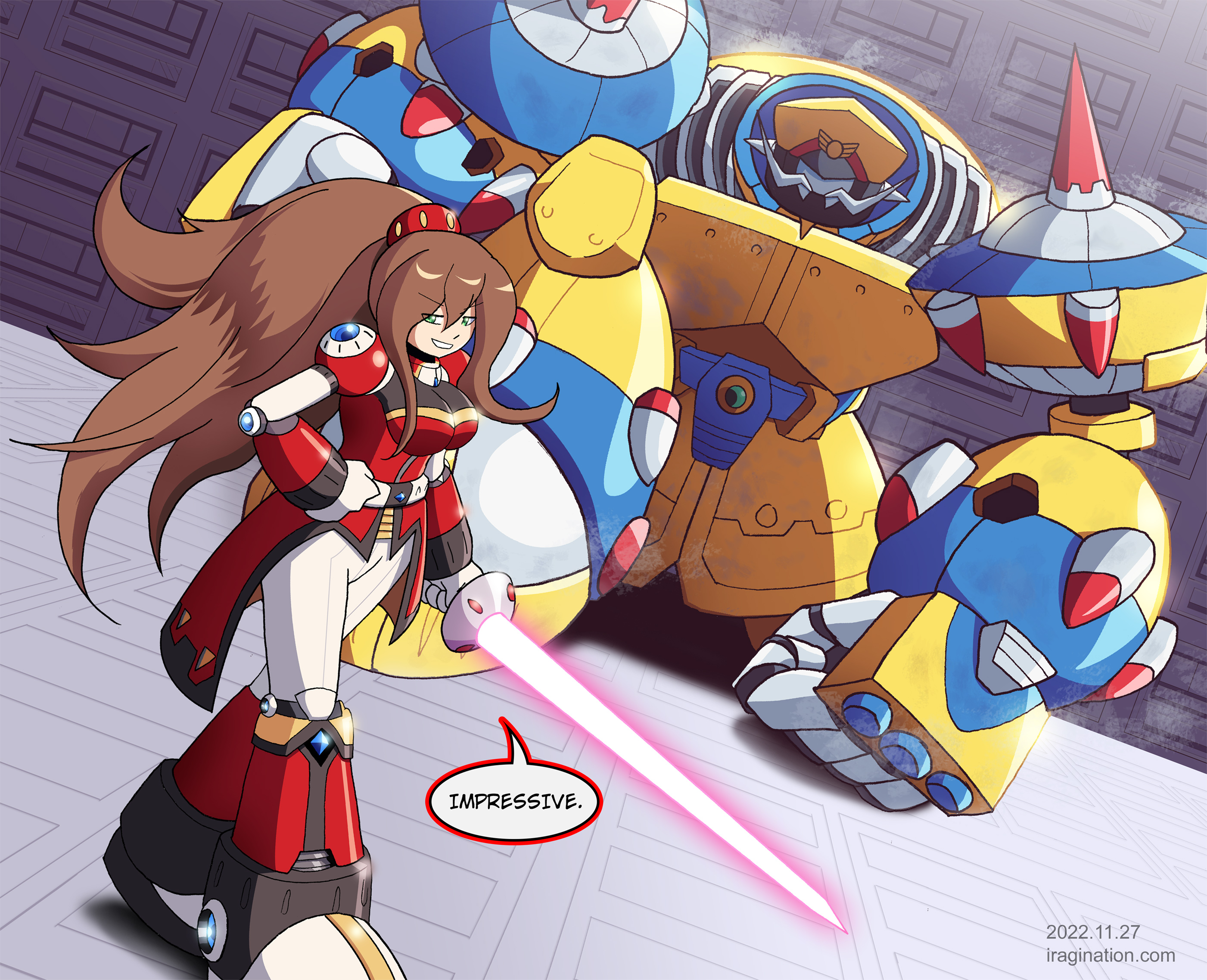 Iris -another- and General
Little short ago,
Rockman X DiVE
had a rerun of the
Trial from the Supreme Commander
event that introduced
Iris -another-
.
Hopefully, by this time everyone has played the event, so this is not a spoiler scene. In the end, you defeat the
Supreme Commander General
, and
Iris -another-
steps in to congratulate you.
This time the final scene caught my attention. For the initial sketch, I imagined a camera point of view next to the player's head in order to produce a more dynamic composition. This looked like a nice opportunity to practice some techniques, and here is the result.
Mega Man X DiVE © CAPCOM