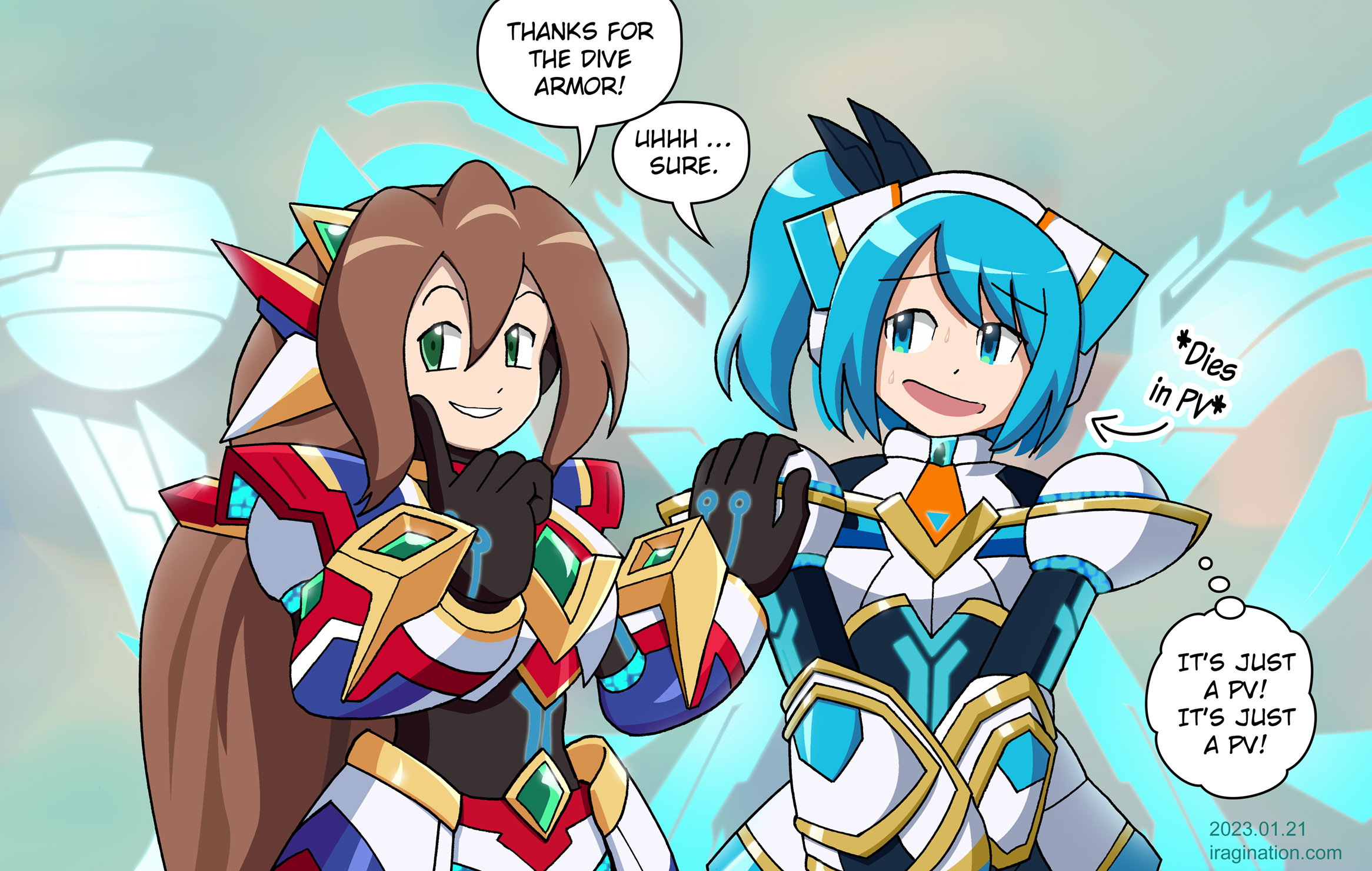 DiVE Armor Iris and DiVE Armor RiCO
DiVE Armors are a special set of armors created by RiCO for the
Mega Man X DiVE
characters.
DiVE Armor Iris
was released this week, and
DiVE Armor RiCO
just a couple of weeks ago.
In such a case, I found it amusing that as a reward for RiCO's efforts, she gets killed in the
promotional video (PV) of DiVE Armor Iris
. I don't remember other DiVE armors being used as punching bags this soon.
Mega Man X DiVE © CAPCOM