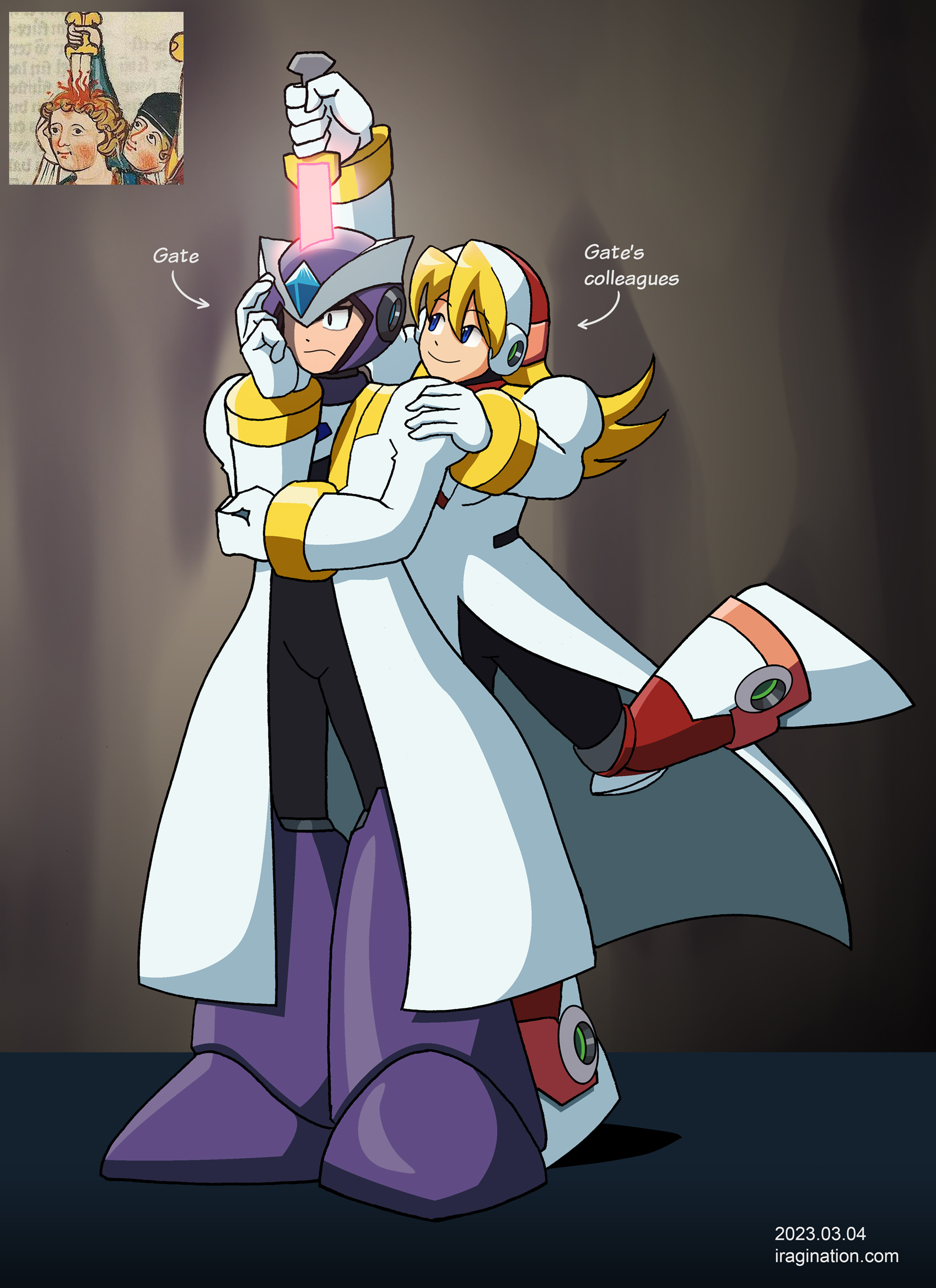 How Things Went Down
This is a representation of how
Gate
thinks of all the sabotages he suffered during his early years as a researcher.
Alia
got the starring role as she was the only visible face we saw during the
Mega Man X6
flashback cutscenes.
I used the medieval art from the top left as reference. I am aware the full image is taken out of context due to cropping, but it is very funny nonetheless to depict betrayal memes. Hopefully, you can find it easily, as I could not find an official source.
I had this image in the backlog since the last year when I published
Gate vs Alia
, but I did not have time to work on it. Since
Mega Man X DiVE
repeated the
Mad Scientist event
, I thought this was a good time to complete it.
Mega Man X6 © CAPCOM